Pickup Times
Orders Placed by noon Thursday will be ready for pickup on Friday between 1-4 and Saturday between 10-1. For assistance please email admin@cornucopiaproject.org
Hardneck Varieties of Locally Grown Garlic
Order Online to Plant this Fall!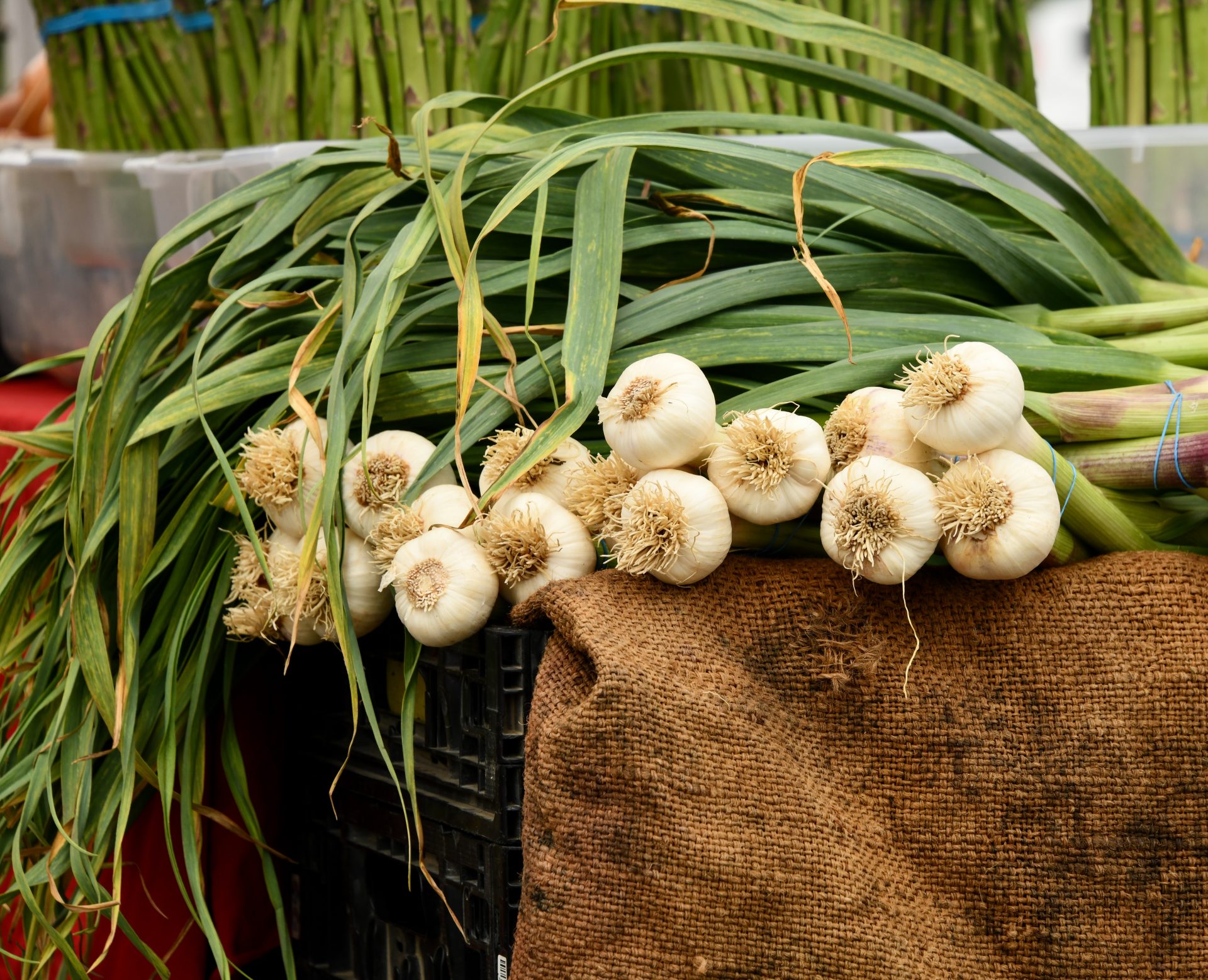 How to Grow Your Own Garlic
Soil Preparation
Garlic requires reasonably fertile soil and grows best in a welldrained soil with plenty of organic matter. The pH of a typical vegetable garden, 6.0-7.0, is ideal for garlic. Follow soil test recommendations based on your garden site. If you don't have soil test results, apply two pounds of a 10% nitrogen fertilizer (such as 10-10-10) per 100 square feet before planting. In the early spring, once the garlic has started to grow, garlic will benefit from additional fertilization with a liquid feed.
Planting
Garlic grows well in cool temperatures. In Northern New England, garlic is most successfully planted in the fall. The ideal planting time ranges from October (for Northern sites) to November (for more Southern sites). As with fall-planted flower bulbs, it is best to allow enough time for the bulbs to start to grow roots but not long enough for the shoots to start to grow before winter. If shoots start to grow in the fall, don't worry. In most cases, the garlic will survive the winter and emerge unscathed in the spring.
-information from UNH Extension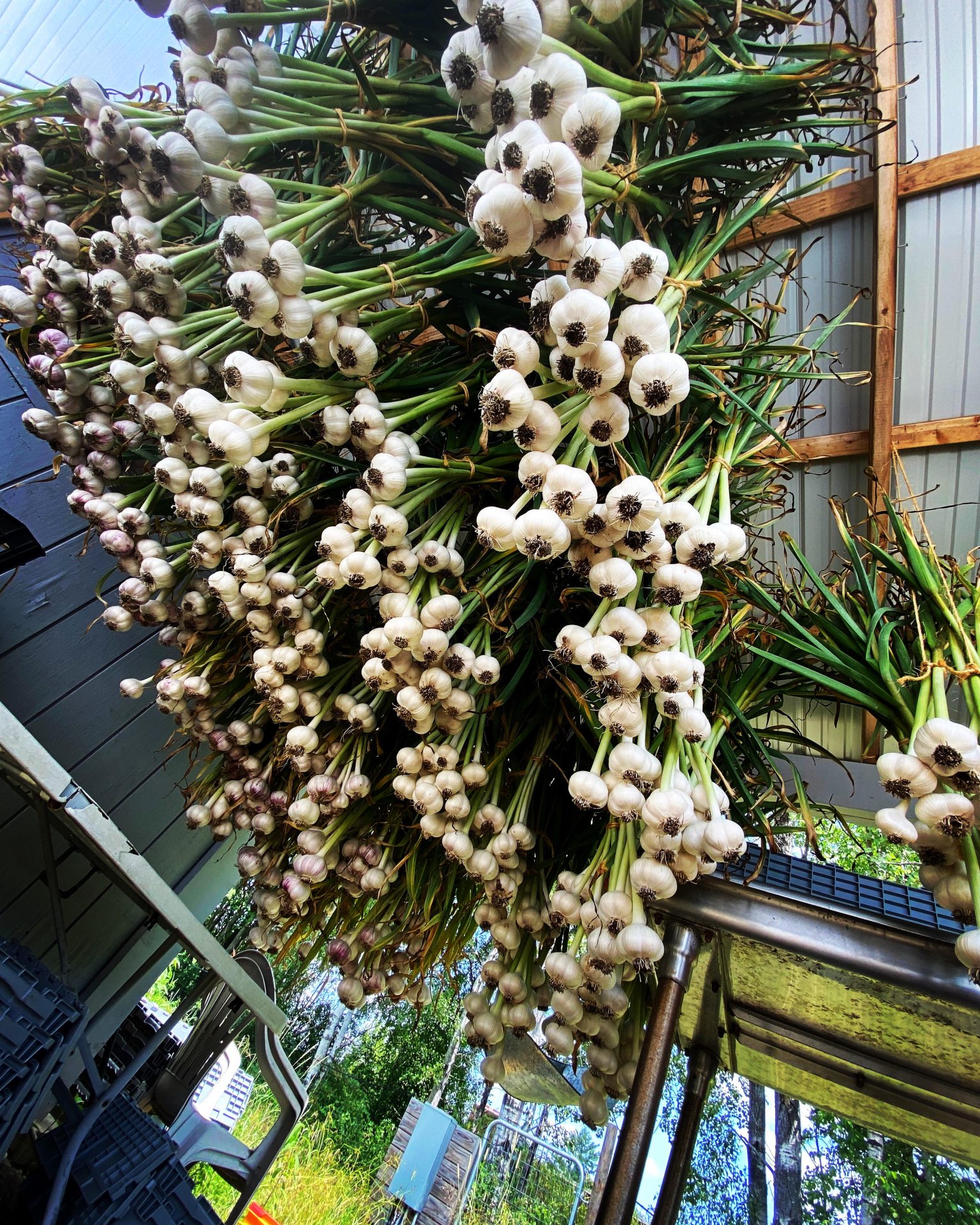 A team of six student farmers grew the 2022 garlic crop. Lead Farmer, Ella Whicker, returned for the 2022 summer season to train and supervise her team of high school student farmers. Ella worked and learned on the farm throughout her highschool career. Despite the persistent drought conditions throughout the growing season, this garlic crop is extra large! Now is a great time to plant and grow your very own garlic crop. Try several of our available varieties for a fun and delicious 2023 gardening season.