2023 Plant Sale
100% Proceeds for Student Farmers
Pickup Early Plant Varieties Between April 28 and May 8. You will be contacted in mid April.
All other items will be available for pickup between May 25 and June. you will be able to choose your own pickup time using our scheduling system, available in May.
Be sure to note to available options of "timing" for pickup and size, among the below plants. All orders must be placed online. Assistance by phone is available. Larger quantity flats and special orders will be considered. To request a call please email admin@cornucopiaproject.org
Thank you for supporting the Student Farmer program by purchasing your garden plants from Cornucopia Project!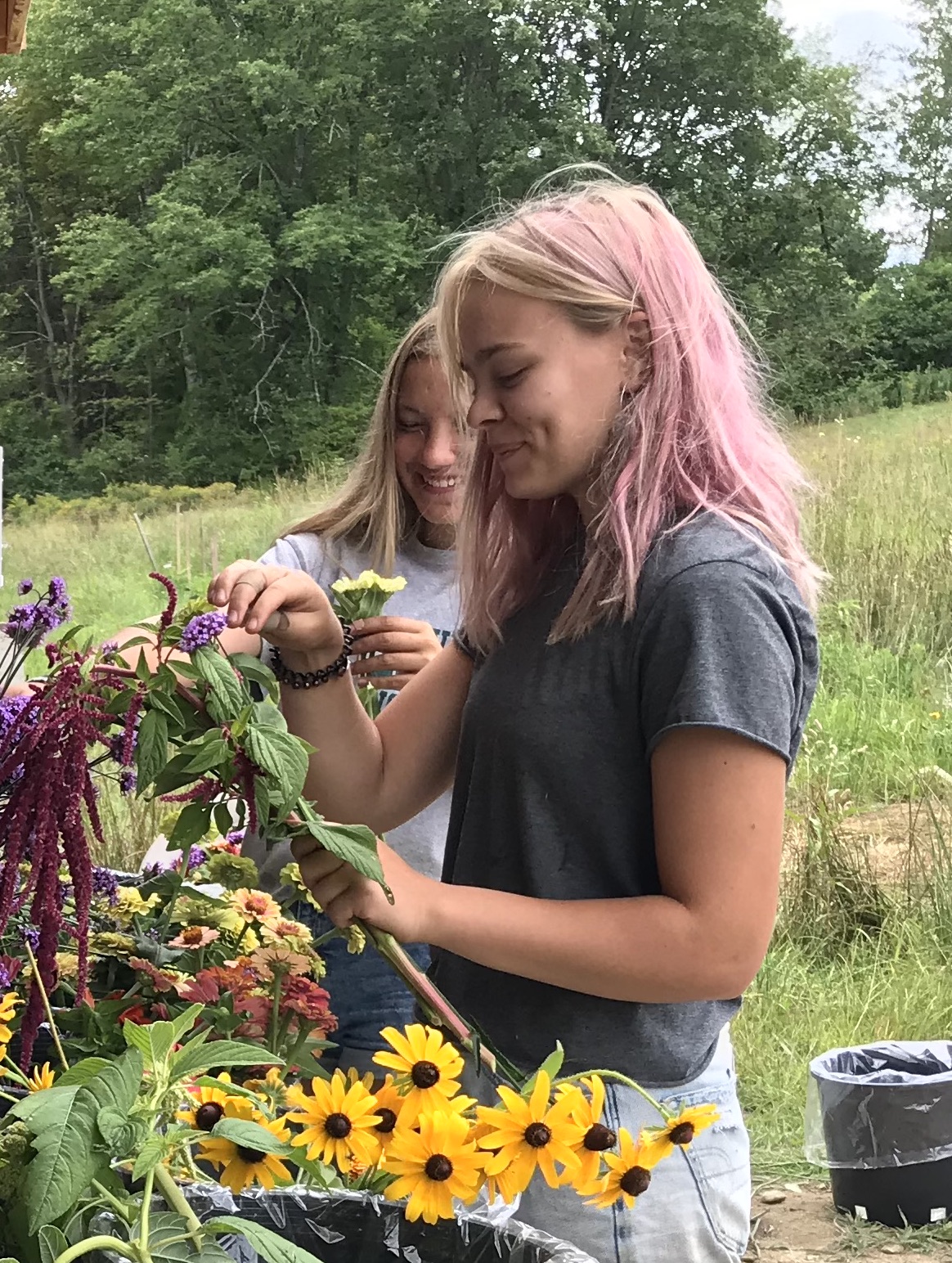 Overview of available plant sizes
Early 6 pack
for earlier planting of cold-hardy crops or for holding indoors etc.
6 pack
available for regular pickup and planting late May. Standard size.
Large 6 pack
5×7 pack (standard is 5×5), better space for certain varieties.
3.5″ pot
square, extra fertility, larger rootball, faster to crop. May have multiples.
3.5″ deep pot
tomato plants. Seedlings 1-2 weeks older than plants in packs.
Gallon pot
Tomatoes in extra large pots for Regular pickup.
Tomatoes in large pots for EARLY-Pickup, please note: Tomatoes are not frost hardy and tomatoes purchased for this pick-up are intended for protected growing at least through the end of month of May or until all threat of frost is passed. These are large plants ready to be planted in a large container or in ground. Growing in a plastic tunnel, greenhouse or sunroom would be ideal. 3.5″ Deep pots for tomato plants: seedlings are usually 1-2 weeks older than plants in 6 packs. 3.5″ Deep pots and large 6 packs are available for regular season pick-up.